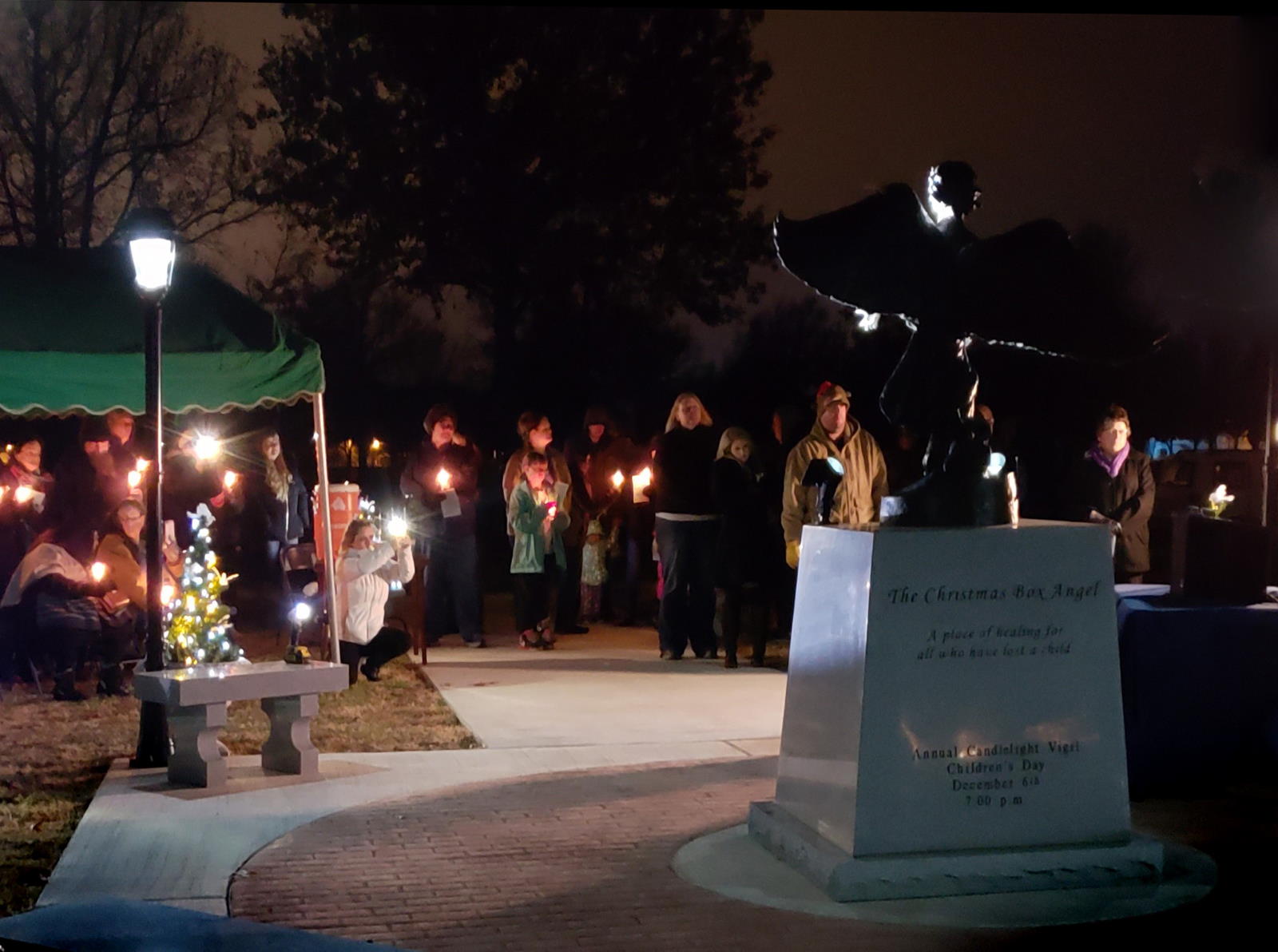 2021 Angel of Hope Candlelight Remembrance Ceremony
Each year we hold our annual Angel of Hope Candlelight Remembrance Ceremony on December 6th at 7:00 p.m. at the center of our Garden of Angels section by a very unique angel. One that there are less than 200 of them in the world.
The Christmas Box Angel statue was introduced to the world in the book The Christmas Box, a worldwide bestseller by author Richard Paul Evans. In the book, a woman mourns the loss of her child at the base of an angel monument. Though the story is mostly fiction, the angel monument once existed but is speculated to have been destroyed. The new angel statue was commissioned by Richard Paul Evans in response to reports that grieving parents were seeking out the angel as a place of healing. The Angel is made of bronze and stands 4′ 3″ tall and has a wingspan of 5′ 2″ and stands upon a 4′ solid granite base. If you look closely you can find on the angel's right wing, the word "hope".